Log in
Frequently Asked Questions
1. What support does Google.org offer?
Google.org has offered to pay for the Siyavula subscription for a limited number of Siyavula learners based in Nigeria. The extent of the Google sponsorship is limited to the Siyavula subscription for one year, valued at ₦7999. Only one subscription is available per learner.
The sponsorship in no way connects a learner to Google or Google.org and the information of each learner is not sent to Google.
A Google account is not required to apply for support.
2. What is Siyavula and how do I use it?
Siyavula Practice is a maths and science practice service for high-school learners. It offers learners an unlimited number of maths and science exercises to practice at a level that is tailored to their ability and gives immediate, worked examples for each question answered.
It is designed so that learners can practise as much as they like until they feel confident that they've really mastered a section. Our practice service adapts each practice session to the needs of the person practising by changing the difficulty and sequencing of the questions they see.
Siyavula Practice can be used by anyone with a computer, tablet or mobile phone (smart or not) as long as they have an internet connection.
3. Do I need to sign up to buy?
Yes, you'll need to create an account before you can get access to the service.
4. Can I trial it first?
Yes, once you have created an account, you have a 7-day trial period to try it out.
5. Can I register more than one child at a time?
At this stage you will need to create a separate account for each child. We suggest starting by creating an account for your first child and making payment, and then creating the second account and making payment.
6. What are the payment terms?
Our payment terms are annual or monthly. You can cancel at any time before being charged and the next payment will not be charged against your card.
7. Can I cancel / delete the account?
Yes, once you have created your account, go to the menu in the top-right corner and select My Account. At the bottom of the My Account page is the option to delete the account.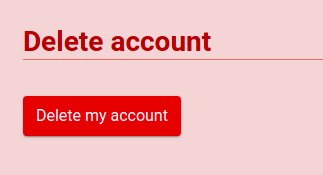 8. When I tried to purchase, your webpage said that my payment is denied but there has been a deduction to my account!
If there has been a decline from the bank, no deduction will have been made; however, sometimes attempts look like deductions but they will not affect your balance, we have also seen this error with debit cards, if you can contact us and provide your card type, we can investigate on our side. Please do not give us your full card details. We only need the name and the last 4 digits to confirm the card belongs to you.